About Us
We're Focused on
You.
Michigan Women's Care
Our OB/GYN practice specializes in family planning, obstetric care and delivery, diagnosing and treating gynecological issues, menopause management, cancer screening, in-office procedures, and minimally invasive surgery.
Our mission is to provide exceptional, personalized women's health care in a serene and welcoming environment, to incorporate modern technology and the latest science, and to ensure optimal health and wellness through an interactive relationship between patient and doctor.
Our vision is to be one of the leading obstetrics and gynecology health providers in Michigan, to continue our commitment to community involvement, and to empower all of our patients to achieve healthier lives.
We promise to actively listen, build trusting relationships, and always put our patients first. In addition, we promise to stay as up to date as possible within the fields of obstetrics and gynecology so we can provide the best women's health care available.
ABOUT OUR PROVIDERS
Our team of board-certified and fully-licensed OB/GYNs is dedicated to providing exceptional women's healthcare.
OUR STAFF
Our entire experienced and attentive staff are committed to exceptional and supportive patient care.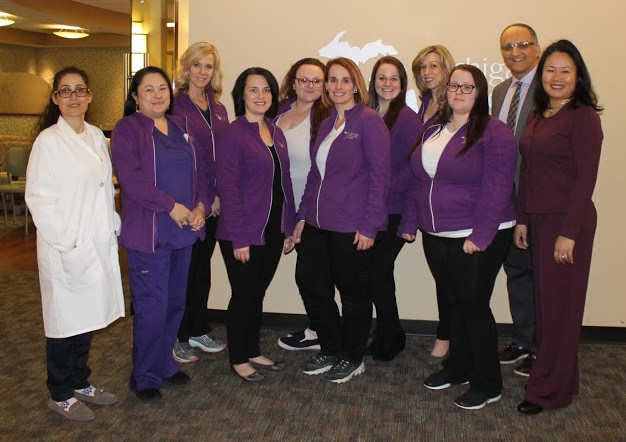 Michigan Women's Care is dedicated to facilitating both internal and external wellness. That's why we're proud to offer the services of Serenity Health Spa to our patients.
Our spa's in-office procedures use the latest technology to tighten, renew, and improve your skin under the medical direction of our doctors to ensure safety, privacy, and exceptional results.
Anti-Aging Skin Resurfacing

Female/Vaginal Rejuvenation

Stretchmark Reduction
OUR NEWSLETTER
Sign up for our newsletter and get our latest news, promotions, and relevant women's health information delivered to your email inbox.