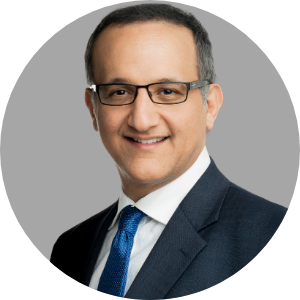 Get to Know Dr. Khraizat
Dr. Khraizat has also called Michigan his home for over twenty years. He attended the University of Michigan's Dearborn campus, where he received a full academic scholarship for four years. He graduated with high distinction and earned a Bachelor of Science degree in the field of microbiological studies. During his college career, Dr. Khraizat was honored as one of twenty nationwide All American Academic Debate Team members. He achieved this feat by demonstrating excellent communication and articulation skills as well as maintaining a nearly flawless academic record. At the end of his college career, Dr. Khraizat was chosen by the State of Michigan as one of two University of Michigan recipients of the coveted Michigan Board of Governor's Award.
Dr. Khraizat next moved on to the Wayne State University School of Medicine, where for four years, he received honors in many classes and clinical rotations. Dr. Khraizat chose to specialize in Obstetrics and Gynecology, a career that requires his proven communication abilities, excellent bedside manners, and meticulous surgical skills.
After four years of specialization at Oakwood Hospital and Medical Center, Dr. Khraizat had honed his skills as an Obstetrician and Gynecologist. He received many accolades during residency for academic, clinical and leadership achievements. He was voted as the Berlex Best Resident Teacher as well as the top teacher for medical students for three of four years. Furthermore, he received the Award for Best Achievement at Oakwood on the nationally standardized exams for three of four years. In his final year of residency, Dr. Khraizat was recognized as a leader and voted by his peers and department heads as the Chief Administrative Resident. At the culmination of his specialization, he was selected as the program's only recipient of the American Association of Gynecologist Laparoscopists' Excellence in Minimally Invasive Surgery Award.
Oakwood Hospital and Medical Center's leaders quickly offered Dr. Khraizat the position of Assistant Director of the Residency Program. For over four years, Dr. Khraizat supervised, taught and mentored residents, medical students and nurses at the hospital and at his office. He has assisted with, performed or supervised thousands of deliveries and surgeries. In 2005, Dr. Khraizat received the coveted National Council on Residency Education's Best Teaching Faculty Award.
In 2006, Dr. Khraizat became a co-founder of Michigan Women's Care where he maintains his practice today. Just as in college and beyond, he continues to pride himself on his listening skills, his attention to details, and his dedication to the betterment of his patients' lives. When he is not at work, Dr. Khraizat spends time with his wonderful wife and three energetic children. At home, Dad Khraizat enjoys the outdoor life as much as possible with his family as well as likes to garden, exercise and relax. The Khraizats plan to remain a Michigan family for many years to come.