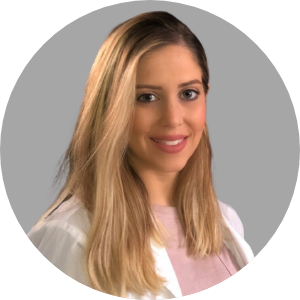 Get to Know Mirna Khanafer
Hi, I'm Mirna Khanafer the nurse practitioner at Michigan women's care. For those of you who don't know me, here is a little bit of my story and how I ended up where I am today.
Before I even began nursing school, I always had an interest for obstetrics and gynecology. About 6 years ago at Beaumont Wayne, I met the doctors while on my OB nursing rotation. I fell in love with the specialty even more and really admired the way the doctors practiced. It is now my greatest pleasure to have the chance to work beside them. I look forward to meeting and caring for all of our wonderful patients.
What is a Nurse Practitioner?
A nurse practitioner is an advanced practice registered nurse and a type of mid-level practitioner. NPs are trained to assess patient needs, order and interpret diagnostic and laboratory tests, diagnose disease, formulate and prescribe treatment plans.