Improving Wellness – Inside and Out
Serenity Health Spa is the in-house medical spa of Michigan Women's Care. We're dedicated to helping women rediscover more youthful and rejuvenated versions of themselves.
Our highly-trained physicians and staff use the latest technology in skin improvement, micro needling with radio frequency, to ensure impeccable results in as little as one treatment! In addition, our comfortable amenities are designed to provide patients with a soothing, stress-free environment.
Ready for us to turn up your beautiful? Please contact us to schedule an appointment.
HOURS
The Serenity Health Spa is currently open by appointment only. We are available between 9AM and 5PM to book your next appointment. Call or text us at (734) 981-8181!
Anti-Aging Skin Restoration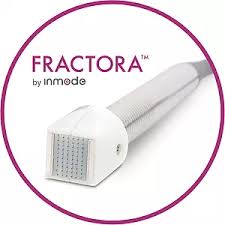 At Serenity Health Spa, we use Fractora to provide customized non-invasive renovation of the skin without surgery.
On the face, we use the Fractora micro-needling with radio frequency system to firm skin and addresses fine line and wrinkles, skin irregularities, blood vessels, redness, and acne scars. The most common areas of treatment are smile lines, cheeks, forehead, mouth, and neck.
On the body, Fractora works remarkably well at treating excessive sweating in the armpits and decreases the appearance of stretch marks on the stomach, legs, hips, thighs, and breasts.
On the labia, Fractora can be used to increase collagen and reduce a wrinkled appearance.
Female/Vaginal Rejuvenation
At Serenity Health Spa, we also offer FormaV, the latest advanced technology in vaginal rejuvenation! 
FormaV, powered by Votiva, is a non-invasive FDA-approved device that uses sub-dermal heating technology to improve feminine health, including:
Urinary Incontinence

Painful Intercourse

Sexual Dysfunction

Vaginal Dryness